Are you looking for a spiritual journey of a lifetime where you will not only have a wonderful time but also grow deeper in your faith and in your love of God's Word? 
If so, Break Forth Israel 2019: Signature Tour is here for you!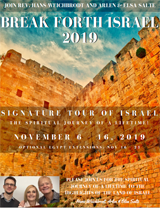 We knew that if we brought people to experience the Holy Land,  it had to be something extraordinary.
To actually walk the land, to feel the stones with your hands, to sense the richness of history yourself, to view the vistas the men and women of the Word took in – this burns God's living lessons deep within your heart like nothing else.
The scriptures will leap off the page!  
You'll dig into the scriptures with noted author, speaker, scholar, pastor and dynamic communicator, Hans Weichbrodt.
Break Forth Israel is not just a 'tourist' trip. Time in the Lands of the Bible is too precious for this. We'll laugh, we'll enjoy stunning sites, we'll develop friendships for life, we'll enjoy jaw-dropping vistas . . . but it will be so much more!
We know of no other trips that offer as much at as reasonable a price as what Break Forth Journeys provides.  And we'd love to have you join us.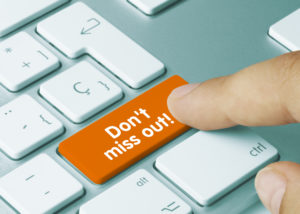 Every one of our Break Forth Israel trips sells out, so please email us today for more your full colour, 16-page brochure, and all the details.
Don't miss out on this spiritual journey of a lifetime.