Let's all admit it. We're all tired of everyone 'yelling' at each other, whether it's on Social Media, on the nightly news or in face to face violent protests.
Isn't it time we listened to each other?
Watch this 2-minute, heart-warming video from our good friend, Moshe (Moses) who runs the Biblical Shop in the Old City of Jerusalem.
We think you'll be encouraged:
Why don't you join us in 2018 during Break Forth Israel & Jordan Next Level? We'll get a chance to share with Moshe heart to heart when we're in Jerusalem. We're almost sold out. For your free brochure and all the details, please email us at info@breakforthjourneys.com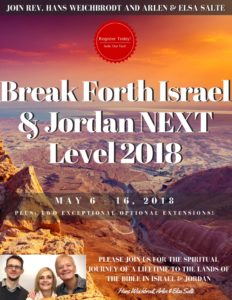 Comments
comments