Break Forth Israel & Jordan NEXT Level 2018!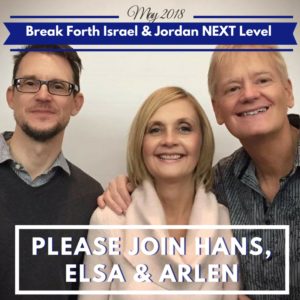 Keep an eye on this website. Registrations will open soon for this spiritual Journey of a Lifetime!
We have a trip planned that is simply astounding.
You'll experience deep ministry, jaw-dropping sites, engaging worship and prayer, wonderful fellowship and visits to some of the most amazing places in the world.
To be put on the advance notice list, email us at journeys@breakforthministries.com.
Please see the photo below for one little hint of something amazing we have planned.
Can you guess?