I miss the stars. Of course, they haven't gone away. But, the world has changed and I've gone away.
Please let me explain.
I remember staring up at the splendor of the stars when I was a child. There were few street lights where I lived in my little town. There was even less light when I spent time at our relative's farms.
I loved finding the Big Dipper, the Little Dipper, Orion and Taurus. But, those days are almost gone for me.
Now, there are so many street lights where we live that it's hard to see the stars at night.
But, they're not the big culprit. I am.
I usually keep myself so busy that I don't take the time to experience the quiet "wow" of staring into the sky at night and seeing God's glorious creation.
That's one reason why I love the desert at night. I'll never forget a few months ago when Elsa and I were in the desert in the Middle East. All the lights were turned off, we lay on the ground and we stared up into the majesty of the skies. We didn't talk. Our heartbeats slowed. Our "to do list" took a break.
As I stared up at the majesty of the stars, I was struck with the reality of God's immeasurable power.
Power to heal. Power to save. Power to care.
I pondered some immense obstacles that I was facing.
In the power of that moment, staring up at the star-splashed skies, I remembered anew, "The God who holds these stars and planets in their order is the God who not only cares for me but also is unlimited in His ability to deal with my miniscule challenges."
I think the writers of the scriptures had a better understanding of this than we do. Every night, unburdened by blinding street lights, they stared into the skies and wondered:
"I look up at your macro-skies, dark and enormous,
    your handmade sky-jewelry,
Moon and stars mounted in their settings.
    Then I look at my micro-self and wonder,
Why do you bother with us?
    Why take a second look our way?" – Psalm 8:4 MSG
I also wonder if many of our favourite scriptures were written in the stillness of the desert, amid awe, wonder and stillness:
"But they who wait for the Lord shall renew their strength; they shall mount up with wings like eagles; they shall run and not be weary; they shall walk and not faint."  – Isaiah 40:31
So, when I'm in the desert, especially in the Lands of the Bible, my heart stills and I hear once again, "Be still, and know that I am God." – Psalm 46:10
The truth is: It's not that God doesn't speak. It's that we seldom take the time to quiet our hearts to listen.
May we all be encouraged to have our "desert time" each day and to quietly wait to hear the gentle whispers of God.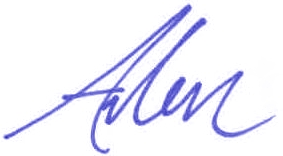 PS – One of the highlights of our Break Forth Israel & Jordan NEXT Level 2018 tour will be spending a night in the desert in Wadi Rum. We'll be 'glamping' with luxurious accommodations where each 'tent' has private washrooms, hot showers, Egyptian cotton bedding and maid service. But, even more important: We will take the time at night to get away by our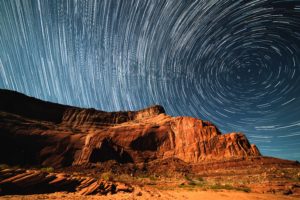 selves, look up at the immense star-studded sky, experience the wondrous
overwhelm of  God's power and then listen to His gentle whispers of loving care.  
Would you like to experience that star-studding evening in Wadi Rum and all Break Forth Israel & Jordan Next Level has to offer? To ask for your free brochure, just click here.   
Comments
comments