Do you need some Holy Land inspiration today? Do you want this without packing your suitcase?
Then, this video is for you.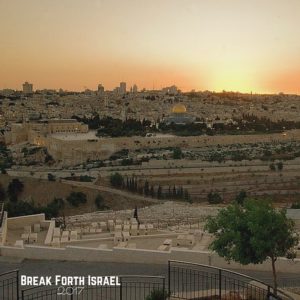 In this video, you'll visit:
The Garden Tomb
The Wailing (Western) Wall
Caesarea By The Sea
Ein Gedi where David hid from Saul
The reverence of the desert
The beauty of the Sea of Galilee
And so much more.
If you're ready to be inspired, why don't you click on this heart-lifting video below? It may be the best 4 minutes of your day:
You can download a free brochure for our Break Forth Israel Signature Tour here.