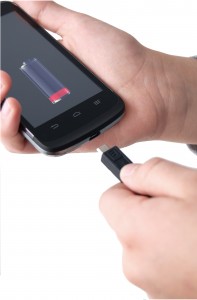 Have you ever forgotten your phone charger when you've been on a trip? Maybe you left it at home. Maybe you left it in a hotel.
Frustrating? No, it's way beyond that!
Well, here's a tip that may save your sanity.
Airport Lost & Founds are vast repositories of chargers, power adaptors, cables and more. People who've left them behind are probably on a plane far away. It's simply not worth their time or money to have it shipped back to their country or even make the call.
Lost & Found often just throws items or recycles them. This is your sanity saver.
If no one has inquired about a charger, adaptor or other item for a while, they'd rather just give it to you because it's one less thing to deal with.
We've also had hotel Lost & Founds who have given or loaned us items in a pinch.
So, if this happens to you, take a deep breath. The people at Lost & Found may be your best friends that day.
Comments
comments