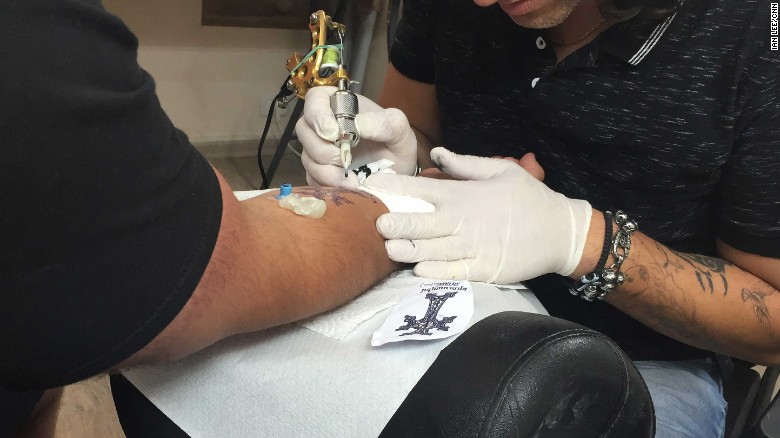 Maybe you think tattoos are a new style (aside from sailers of old).
Would you be surprised to learn that Christians have been marking their pilgrimages to the Holy Land with a tattoo for hundreds of years?
It may seem like the last thing you'd want to do on a pilgrimage to Jerusalem. Yet, these tattoo artists have been offering their services for hundreds of years.
The Razzouk family business began in the 14th century in Egypt then moved to Jerusalem in the 17th century after discovering there was a high demand for their services in the holy city.
"Where the ancestors started the tradition of the tattoo … of course no electricity was available and it was done by hand," says 76-year-old Anton Razzouk, Wassim's father, who has now retired.
"Christian tattooing has always been used as a certificate of pilgrimage," his son adds. "The only way for people to prove … they've done the pilgrimage is by actually getting tattooed."
Comments
comments