We'll never forget the scene in that little cabin in Denmark.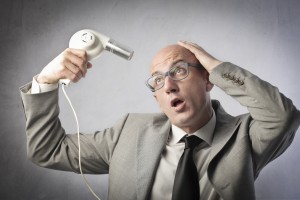 Sparks flew everywhere as Elsa's North American hairdryer exploded in a cascade of sparks, attempting to compete with a Tivoli Fireworks display. Arcs of fire and smoke belched out of the hairdryer. Elsa's hair never caught on fire but we soon were holding a funeral for one deceased and melted appliance.
What happened? We'd simply forgot to flip the switch on our power converter from 110 to 220 volts.
It can become pretty confusing navigating power draws and formats all over the world:  120 – 220 – 3 prongs – grounded – ungrounded!
We hope these travel power pointers can help: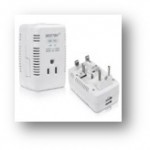 You may need a converter for your electronics/blow dryers/curling irons, etc., if they are rated 120-160 volts. Make sure you get one that is good for the Middle East. Some electronics are rated at 110-220 volts. In that case you only need adapters to Middle East style sockets.
It is a good idea to bring a power convertor or power adaptor that will make your North American three-pronged plugs into two-pronged plugs.
More information here on converters. More information here on adaptors. You may also visit our site to purchase your adaptors and converters – Click here.
We have travelled around the world with our little Belkin mini power bar with dual USB outlets and surge protector. It has served us well for years. Make sure you use a power converter. You can purchase the power bar – Click here.
Most hotels provide hair dryers in each room. If not, you can usually request one at reception. It is rarely needed to pack a hair dryer.
You can often find a 110-120 volt outlet on in room hairdryers. Although these are intended for shavers they can also charge low powered electrical devices such as cell phones, tablets and cameras.
One place to find a spare USB outlet for charging may be on the in-room television if it is a newer LCD or Plasma model.
Note that most laptops, cameras, camera battery chargers, tablets and smart phones have dual power capabilities built in. Check if yours does. It is usually printed on the back of the device or in the manual. If it does, all you need is an outlet adaptor, not a power converter. (Take a look at the two photos of laptop power adaptors at the bottom of this post to know where to look for dual power capability.)
If you bring a laptop, don't forget that you often have multiple USB ports on your laptop that you can use to charge other items overnight.
If you have your own suggestions, would you leave them below? You could be a big help to many.
Comments
comments