A few months ago we had an opportunity to walk the ramparts on the walls of Jerusalem.
This was a profoundly moving time as we prayed for each quarter of Jerusalem (Jewish, Muslim, Armenian, Christian).
In 2018, Israel will celebrate 70th anniversary of the Founding of the State of Israel. We'll walk the walls again.
Would you like to join us?
What an amazing time to visit Jerusalem and to pray! We'll do just that during Break Forth Israel & Jordan NEXT Level 2018.
Please take a look below at a short video we shot while walking the walls just 4 months ago.
If you're not signed up yet, we'd love to invite you, your friends, your church and your family to join us on this most historic year.
For your free brochure, just email us here.
In Christ,
Arlen, Elsa & Hans
PS – The tour is almost sold out, even though it's 7 months from now.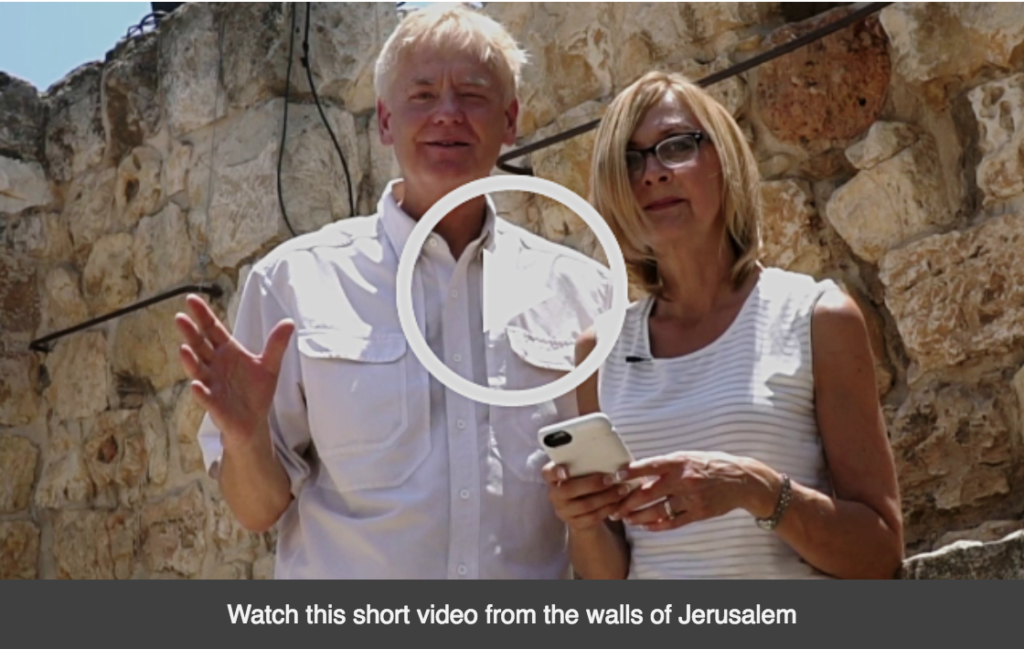 Comments
comments