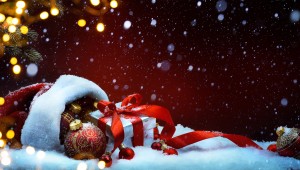 For those wishing for a white Christmas, remember this:
As beautiful as it is to see the trees frosted with snow and white flakes slowly drifting to the ground, snow is more nostalgia than historically related to the time of Jesus' birth.
A white Christmas is more related to the genius marketing by Coca-Cola of Santa Claus. (Yes, we know of the historical St Nicholas from Turkey – but he never saw a reindeer in his life, wasn't surrounded by elves, didn't ride through the sky in a sleigh, didn't shimmy down chimneys and didn't give gifts only to the nice and neglected the naughty – but I'm sure he would have enjoyed milk and cookies)
The chance that Jesus was born in winter is infinitesimally small. Here are two reasons why:
Shepherds were tending their sheep on hillsides. If it was winter, they would shelter them in the multiple caves in the Bethlehem hillsides. This opened a cave for Mary and Joseph and where Jesus was most probably born. Luke 2:8 – "there were shepherds living out in the fields nearby, keeping watch over their flocks at night."
Caesar Augustus "issued a decree that a census should be taken of the entire Roman world." There was fomenting tension at that time (leading to insurrections and the destruction of the temple in 70 AD) and it is highly unlikely that Caesar Augustus would have exacerbated the situation more by causing families to walk untold distances with little food and shelter through the depth of winter.
The most common estimate is that Jesus was born in early fall.
So – maybe Thanksgiving is a better time to celebrate the birth of our glorious Messiah – God wrapped in frail human flesh!
So, yes, we now traditionally celebrate Jesus' birth on December 25th but more importantly, let's remember to celebrate the loving miracle of God coming to us all year long.
It really doesn't matter if we're "walking in a winter wonderland" or feeling the kiss of a gentle breeze as it rustles leaves.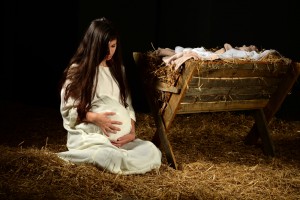 Every day He comes to us with His gift of life.
Every day we have an opportunity to kneel before Him in worship.
Every day is Christ incarnate.
"O Come Let us adore Him – Christ the Lord"
Merry Christmas to all!
Arlen and Elsa Salte
Comments
comments