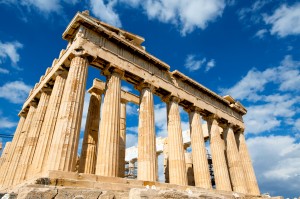 The Parthenon in Athens today is a jaw-dropping site. But, it's had some rough years.
So, what did it look like in St. Paul's day when he stood on Mars hill and gazed up at the Parthenon? It wasn't the mottled beige stone of today. It was painted vibrant colours!
Now, we can know what it looked like in full color.
Here's how . . .
In Nashville, there is a full scale replica of the Parthenon. Recently, the Tokyo Broadcasting Corporation used giant projectors to project the colors that were originally on the Parthenon in Athens.
In this one minute video below, see these vibrant colors come to life. This is what the Apostle Paul would have seen. Now, you can see it too!
Here's an interesting point to know about the Parthenon and Athens:
When the Apostle Paul visited Athens, there were an estimated 30,000 "gods' in idol form. No wonder Paul said, "Men of Athens, I perceive that in every way you are very religious."  That's a message that's just as relevant for our world today.
Of course, you can view the real Parthenon and a host of idols at every turn to give you a sense of what the Apostle Paul was walking into.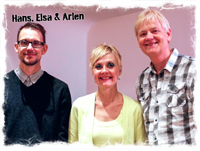 If you join Hans and us for Break Forth Paul in the fall, 2016 you will see this with your own eyes. Hans will share powerful messages of renewal when we visit. We will also worship the true God where once, false gods stood! Please email us for more information here: journeys@breakforthministries.com.
We'd love to have you join us!
Here is the video. It's stunning:
Comments
comments