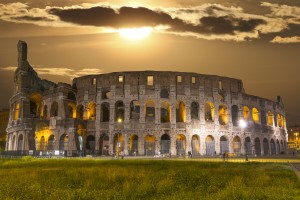 Visiting Rome is a highlight for Christians. You can imagine the culture that the Apostle Paul walked into. You can visualize what Rome must have been to walk through in the early years of the Christian church.
But the stunning ruins can sometimes leave you a little bewildered as to what went where.  It can leave you running to the closest gelato shop while scratching your head (and yes, you should enjoy the best of Rome's gelato)!
If you'd like to visualize Rome in its heyday, your wait is over. This video recreation gives a stunning view into what Rome must have looked like.
If you'd like to see Rome as it was, why don't you click on the video below?
Comments
comments